Lyon and Amiens seek legal action against Ligue 1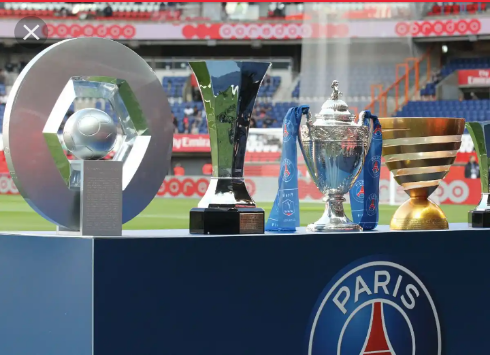 PSG have officially been declared the 2019-20 champions of Ligue 1.
The title is their seventh domestic League title in eight years — it was officially annouced earlier this week after Ligue de Football Professionnel [LFP] released the final standings that was decided based on the points-per-game ratio.
PSG's Dominance
PSG were comfortably ahead of second placed Marseille by 12 points before the season was suspended in March and even after the final standings was decided by points-per-game ratio they were still head and shoulder above the rest.
The Paris based club [PSG] qualify automatically for the Champions League alongside Marseille, Rennes will enter the competition from the qualifying round.
Lille, Reims and Nice have qualified for next season's Europa league.
Toulouse and Ameins will be relegated while Lorient and Lens will be promoted from Ligue 2 to Ligue 1.
Consequences of awarding title in the boardroom
Lyon missed out on European places by one point after they finished 7th behind Nice.
If the season had not been called off, Lyon would've had 10 games to either equal or surpass the point tally accumulated by Nice and other teams ahead of them.
The club has since released a statement challenging the decision of the LFP.
"Olympique Lyonnais reserves the right to appeal against that decision and claim damages, in particular in respect of loss of opportunity and in the light of the case-law of other professional sports which is currently under way, since the damage to the club amounts to several tens of millions of euros," they said in a statement.
Another team that's berated by the decision is Ameins, they were four points behind Nimes before the season was suspended.
Normally, the team that finishes 18th in Ligue 1 is supposed to play against the 3rd team from Ligue 2 to decide which team will go down or stay up.
Amiens President Bernard Joannin expressed the club's annoyance via a Facebook live broadcast.
"Injustice prevails. Amiens could not defend to the end, on the pitch, to remain in Ligue 1.
"I will fight with all the teams to assert our right, because I think this decision is not right. We will wait for the minutes of the LFP board of directors.
"There will be the passage to the general assembly, and we reserve the right to go further so that justice passes."
Read Also – Follow our lead: Macron urge other countries to cancel their leagues